Daisy Marcial

Status

No information

Basic Appearance

No information

Family

No information

Weapon

No information

Skills

No information

Job

No information

Hunger Games

No information

Loyalty

No information
Personallity
Edit
Basic Appearance
Edit
Her body is tall and lush and her natrual hair color is wavy blonde though she has recently colored it blue and curled it at the bottom too stay in fashion. Her eyes natrual color is brown but she surgeclly altered them too be a deep purple. Her skin is chalk white due too powders. She curled her eyelashes too be extra long and curled and she uses hot pink lipstick which shows really well against her pale skin.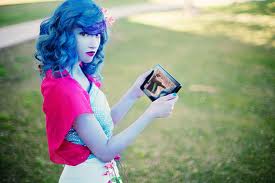 Goals/Hopes/Wishes
Edit
Ad blocker interference detected!
Wikia is a free-to-use site that makes money from advertising. We have a modified experience for viewers using ad blockers

Wikia is not accessible if you've made further modifications. Remove the custom ad blocker rule(s) and the page will load as expected.